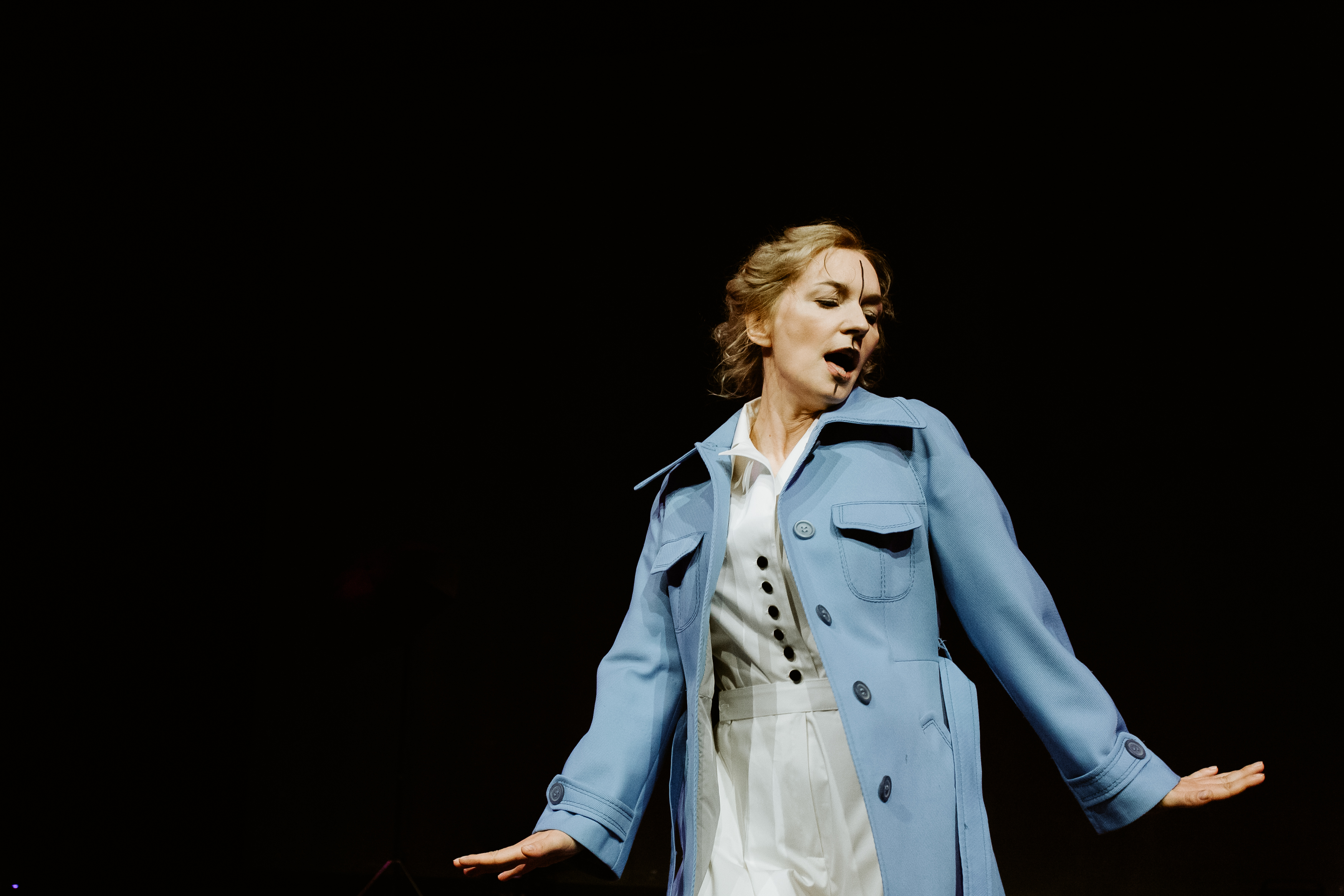 Suzanna in Russian, Shoshana in Hebrew and Yiddish, and Zuzanna in Polish. Zuzanna Ginczanka (real name: Zuzanna Polina Gincburg) was beautiful, talented and admired. "Tuwim in a petticoat", "Star of Zion", "Rachela from Wyspiański's The Wedding". A Jewish, Russian, Gypsy or, after all, Polish woman? She wanted to be Polish and was drawn to this ideal, dream Poland all her life – to the language, people, books and places.
She had a hard time being a poetess. Men used to see her as a trophy, a body, a girl, who is worth showing, but not necessarily discussing with. She was a protégée of Julian Tuwim and Witold Gombrowicz. She published in the "Wiadomości Literackie" and "Skamander" literary magazines and collaborated with the satirical magazine "Szpilki". She met with the poets from the Skamander group in the Ziemiańska restaurant in Warsaw and with Witold Gombrowicz – in the Zodiak café.
Ginczanka spent the last year of her life in Krakow, hiding in a tenement house at 26 Mikołajska Street, among other places. Since her "Armenian papers" seemed too weak, she hardly ever left the house. In spite of this, towards the end of the war she was arrested by the Gestapo. She died at the age of 27.
When she was a young girl, Zuzanna, dressed as an angel, knelt in a shop window in Równe. A living advertisement of the coming Christmas. Maybe her life was the life of an angel, who was sent to earth in the wrong place at the wrong time?
AUTHOR: Piotr Rowicki
DIRECTION: Anna Gryszkówna
PRODUCTION DESIGN, COSTUMES: Anna-Maria Karczmarska
MUSIC: Michał Lamża
CONSULTATION: dr Agata Araszkiewicz
LIGHT DIRECTOR: Mateusz Gierc
CAST: Agnieszka Przepiórska
PRODUCTION: Teatr Łaźnia Nowa in Krakow, Teatr na Plaży in Sopot
PREMIÈRE: March 6-7–8, 2020; Łaźnia Nowa Theater
https://www.laznianowa.pl/art/ginczanka
September 4th_20.00
Fabryka Sztuki, Tymienieckiego 3
September 4th_20.00
Fabryka Sztuki, Tymienieckiego 3
---
Participation in the event is tantamount to accepting the Regulations of participation in the artistic events of the Łódź of Four Cultures Festival in 2020 during the Covid-19 pandemic, under which each participant is required to submit a written statement including information about their health condition. The regulations (only in Polish) and statement form can be downloaded here.