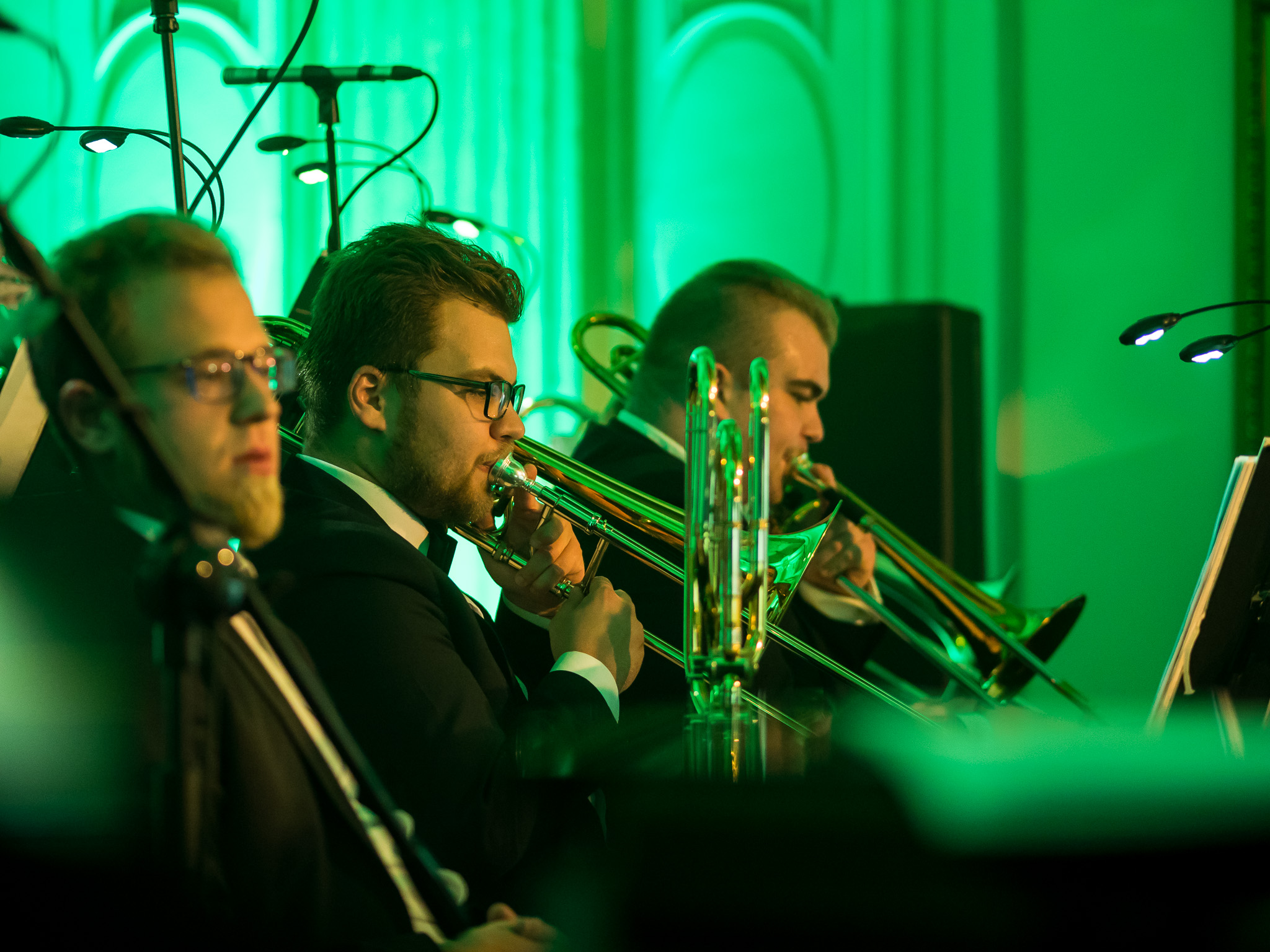 A proven format of swinging dance parties with the Big Band of the Music Academy of Łódź returns, this time outdoors, in the Survivors' Park.

The band, led by a clarinetist and saxophonist Jacek Delong, has a considerable artistic output. It toured with Michał Urbaniak, Gary Guthman and Jan Ptaszyn Wróblewski, Olga Bończyk and Urszula Dudziak, and the orchestras of the Łódź, Podlaska and Świętokrzyska Philharmonics. Numerously awarded at big band festivals in Nowy Tomyśl and Bydgoszcz, it performed in Hungary, Belgium and Germany.

For the students of the Academy, the Big Band career is an opportunity to supplement their classical education with practical skills in performing jazz and entertainment music, bringing the joy of making music together and lively contact with the audience.

The repertoire of the outdoor dance party will consist of classic jazz songs by Glenn Miller, Billy Joel and Duke Ellington, and a bunch of songs by Jimmy Hendricks. We will hear "Spain" by Chick Cora and dance the waltz to the Beatles'"Yesterday", Wojciech Kilar's music from the "Promised Land", arranged by Adam Manijak, cuddle while listening to "My one and only love" and swing to "Sing, sing, sing" by Gene Krupa and Barry Manilov's "Copacabana".
September 5th_16.00
The Survivors' Park

BOOKED OUT
---
Participation in the event is tantamount to accepting the Regulations of participation in the artistic events of the Łódź of Four Cultures Festival in 2020 during the Covid-19 Pandemic, under which each participant is required to submit a written statement including information about their health condition. The regulations (only in Polish) and statement form can be downloaded here.